On July 1 procession of the Latvian Song and Dance Festival participants
During the week when Riga is taken over by the most magnificent Latvian festival — the Nationwide Song and Dance Festival — tens of thousands of singers and dancers from all over the country converge on the Latvian capital. The procession is seen as one of the festival's culminations. Both participants and organizers of the festival participate in the procession.
Participants of the Song and Dance Festival attend the procession wearing national costumes, holding flower bouquets and with chaplets of flowers, making this a beautiful parade of the ethnographic heritage. In order to greet the participants of the procession, thousands of people gather in the streets. The festival's procession has always positively charged both participants and spectators, because encouraging words of support and good wishes are shouted out at the procession.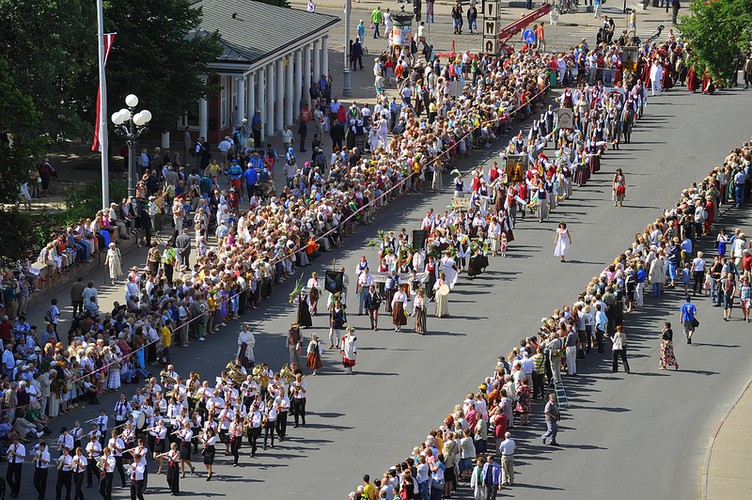 This is a great opportunity to experience a festive atmosphere and to observe interaction of participants and supporters.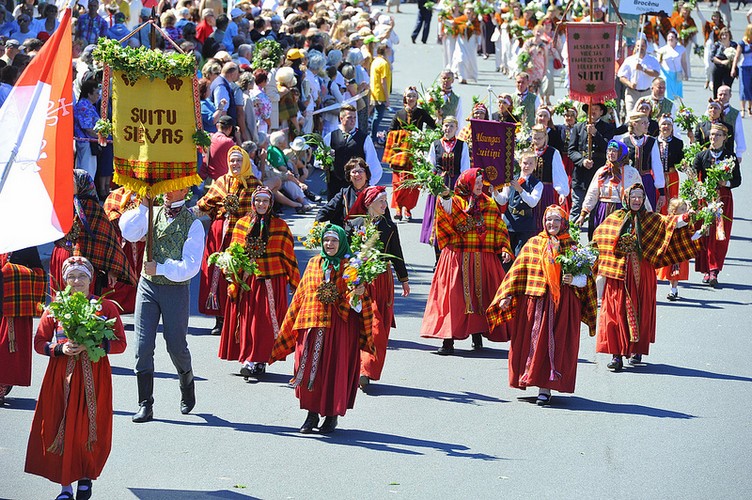 The colourful procession will start at Freedom Monument at 14.00 and will make its way through Rīga, along Brīvības iela and Stabu iela, this time ending at the special Celebration Quarter prepared for Celebration participants at the Skonto Stadium.
No comments
Leave a reply